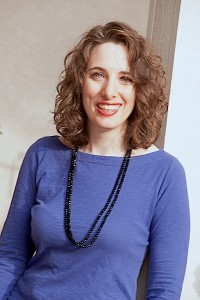 I'm Laura White, a copywriter and social media strategist who continually creates content that delights, inspires, and converts.
I have worked for the last nine years at Aisle Rocket Studios, where each day is a little bit different and brings a unique set of marketing challenges to solve. One week, I'll write training articles to educate Sears sales associates on the latest Maytag laundry pairs, undertake a re-branding initiative for a group of Catholic schools, train junior copywriters on SEO best practices, and brainstorm theme names for a joint event between Lowes and Whirlpool.
And the following week?  I'll write product descriptions for Kimberly-Clark with HTML code, B2C emails for Kmart, and build a site map for an e-commerce website.
With nine years of ad agency experience, I intuitively know what to do when a new creative brief lands in my inbox.
Even so, I believe it's important to continue to add new skills to my repertoire, and I am currently learning how to code and develop websites through coursework at Udemy.
I am continually working on my writing craft and coding abilities, and it is my great pleasure to share what I've learned.